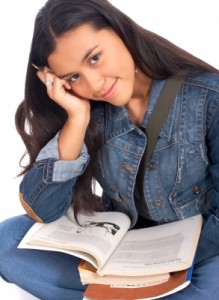 Being a  teen in our day and age is not easy. On every side they are constantly bombarded with peer pressure that would take them away from the Lord. We desire to be the influence that would take them to the Lord and provide tools to further their growth in Christ during this pivotal stage in their lives.
We have all heard of "terrible two's" and the stereo typical "rebellious teens." It seems that our society has accepted that at these ages children and teens are expected and allowed to behave in these certain ways. At Steam Valley Bible Church we believe in terrific two's and Christ-honoring teens! We believe that it is possible to have young people who love God and are not ashamed of it. Most of the time teens today just need to see adults who are excited about the things of God in order for them to "catch" the excitement and this is what you will find at our local church – excitement about God and all that He has done for us and promises to do!
You are welcome and
encouraged

to attend the following meetings and events:
Sunday School
The teens are enjoying a combined class with Mrs. MacAvoy teaching every Sunday morning at 9;30am in the teen room.
Teen Time
We hope you can join us on Sunday evenings at 6:00pm in the Gym for a great time of growing in Christ and singing His praises as a youth group. There's always plenty of food to go around and a new game to play too!
Men & Boy's Prayer
Weekly men's prayer on Sundays at 9:15am and 6:45pm and on Saturdays at 8:00 a.m.