November Greetings!
Precious in the sight of the LORD is the death of his saints; Psalm 116:15.
Rick Young went home to be with the Lord on October 10 and just this week Evelyn Hughes also went to her heavenly home. We rejoice as we think of them being with Jesus. Please continue to pray for the loved ones and offer your help as the Lord leads.
But I would not have you to be ignorant, brethren, concerning them which are asleep,
that ye sorrow not, even as others which have no hope; 1 Thessalonians 4:13.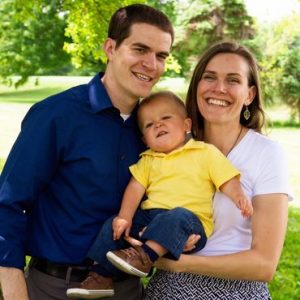 On Sunday, October 4 we enjoyed hearing the testimonies of Pastor Josh & Kayla Ham during the Sunday School hour. Then Pastor Josh preached during morning worship, and we had good fellowship at a luncheon and hayride. It was a good opportunity to get to know these dear folks better. Then on October 14 SVBC voted unanimously to call Pastor Josh as assistant pastor that will Lord willing lead to senior pastor. We praise the Lord for His leading and for unity about it. It is a blessing to see the Lord raising up young men and women to continue to stand in the gap!
Please thank the Lord and pray with us…
Pastor Tom & Wanda are completely moved out of the parsonage and are working on their construction project.
Pastor Josh & Kayla are heading up some renovations to the parsonage—painting, flooring, etc.
Pastor Josh's ordination is scheduled for November 7.
Continued excitement about God's work, adjustments, and God's glory as Pastor Josh begins at SVBC Lord willing on Sunday, November 22.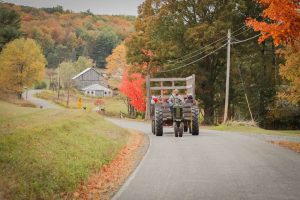 Thank you for praying for us.
We are praying for you too!
In Christ's Love,
Pastor Tom & Wanda MacAvoy