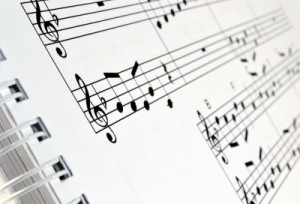 "And he hath put a new song in my mouth, even praise unto our God: many shall see it, and fear, and shall trust in the LORD." – Psalm 40:3
Godly music is important and helpful in spiritual growth – "speaking to yourselves in psalms and hymns and spiritual songs, singing and making melody in your heart to the Lord." – Ephesians 5:19
Worldly music is destructive. At SVBC we seek to have only music that is approved of the Lord. Our conservative music standards include Christ-honoring lyrics, distinct melodies and godly music theory. We also seek to not have a hyper-critical spirit of other ministries with music standards that differ from our own.
 Choir – Sunday Evening at 5:00pm
Coming together to sing to the Lord is a weekly highlight for those involved in the church choir. Mrs. MacAvoy directs the adult/teen choir and does an excellent job at directing the group and producing a unified sound of praise to the Lord.
Children's Choir – During Master Club on Wednesday Evening
During the weekly Master Clubs the children also prepare different songs that are presented in the Morning Worship Service on a regular basis.
Singspiration
Every month that has a fifth Sunday is set aside for a Singspiration in the evening service. The entire hour is spent in the congregation picking favorites with special music intermixed. It is a highlight that the entire church family looks forward to!