The people that walked in darkness have seen a great light:
they that dwell in the land of the shadow of death,
upon them hath the light shined; Isaiah 9:2.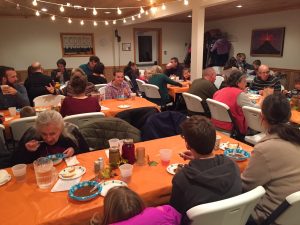 The picture s are from our Master Club "Stone Soup" Fellowship. The children collected LOTS of cans of food over the last few weeks and we enjoyed the soup that they were used to make! The children are learning about the fruit of t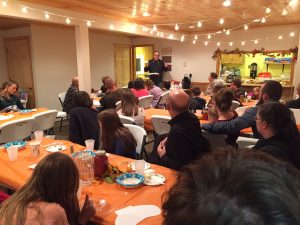 he Spirit. Recently one of our Master Clubbers prayed to receive Jesus Christ as their Savior. We have the privilege of planting and watering God's Word but God alone gives the increase. We praise and thank Him!
Prayer requests…
MaryAnn Poage is recovering from surgery she had on Monday.
Surgeries: Larue Allen—tomorrow; Vic Livermore—Monday; Joan Hannum—12/14
Missionaries Garth & Margaret Roberts update dated 11/27/18: Garth and Margaret are back in Thunder Bay after Margaret's cancer surgery in Hamilton; results  of biopsies due on Dec 21; Margaret is healing well; Garth is on the list for knee replacements; they called to book it for the same date as Margaret's surgery—likely in January.
Emily Brown; Chris Paulhamus sent me a prayer request for a chaplain he works with in the National Guard. His name is Kyle Brown and the request is for his 16 year old daughter Emily. She was admitted to Penn State Hershey Children's Hospital last night. She will undergo surgery tomorrow morning on a "mass" in the vicinity of her brain stem.
Witnessing, salvation of souls, ongoing discipling and assurance of believers, folks to follow the Lord in believer's baptism. And when he is come, he will reprove the world of sin, and of righteousness, and of judgment; John 16:8.
Evangelism & Missions; We have two evangelists and a new missionary scheduled to come. We have several other missionaries that in addition to prayer we would love to be able to support financially
as the Lord allows.
Christmas; that our Christmases would be rich in spiritual blessings!
We just got back from a trip to SC to visit with
our son Nathan and his family. We got to go to his piano recital on Tuesday, celebrate our grandson Caleb's 3rd birthday on Wednesday (his birthday is 12/25), had Thanksgiving on Thursday, and then celebrated Christmas on Friday (because Nathan's wife Martha is expecting their 2nd child in January so they won't be coming to PA for Christmas).  So it was a great opportunity to spend some time with them and we are thankful!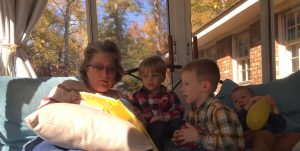 Thank you for praying with us and for us!
We pray for you too.
In Christ's Love,
Tom & Wanda MacAvoy