April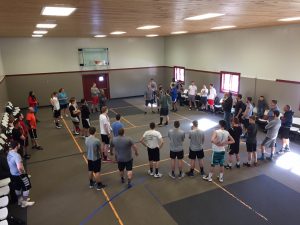 Greetings!
Praise/Prayer:
Thank the Lord and thank you for praying for our Basketball Outreach on March 23! Please pray as the Gospel was given to these 43 players and for follow-up with 6 men who responded that they are interested in a men's small group Bible study.
"Let us live as people who are prepared to die,
And die as people who are prepared to live."
—James A. Stewart
Whereas ye know not what shall be on the morrow. For what [is] your life? It is even a vapour, that appeareth for a little time, and then vanisheth away; James 4:14.
We thank the Lord that the ladies' bathroom is scheduled to be remodeled late in April. Funds given and designated for this project will cover the expense and Will is doing the work.
April 14 is Missionary Sunday: the Miller Family will be with us all day. They are on deputation to serve in England with a burden for U.S. Military Outreach.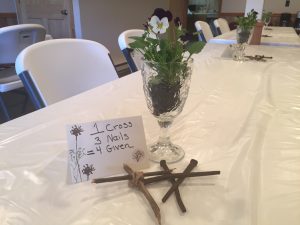 April 21—Resurrection Sunday; 7:30 a.m. service & breakfast; 9:30 a.m. Sunday School; 10:30 a.m. worship (no p.m.).
We have been enjoying working through the Gospel of John on Sunday mornings, currently in John 12. Looking ahead in Sunday School, we will be studying the following…
One Race: the Human Race
Job's Suffering
God Calls Abram
Abram and Lot
Sodom and Gomorrah
God's Covenant with Abram
Isaac: Child of Promise
Abraham's Test
A Bride for Isaac
Thank you for praying with us and for us!
We pray with and for you too.
In Christ's Love, Tom & Wanda MacAvoy